Reports
View reports sent from the radiologist to your referring provider.

Images
View the images acquired during your visit.

Download
Download your medical information.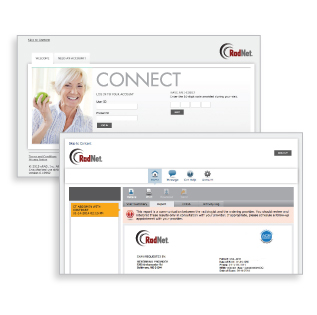 Two ways to get started:
Create a new account to see your complete exam history. Click on "Need an Account?" to begin.
Where available, use your Portal Pass provided during your visit and enter the iCode to see your exam results.