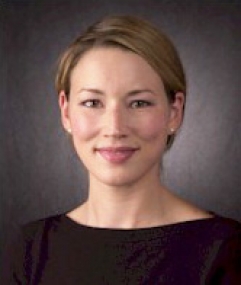 Undergraduate:
Bachelor of Arts, Stanford University
Doctor of Medicine, University of Iowa College of Medicine
Internship:
Transitional Internship in West Suburban Hospital
Residency:
Radiology Residency at Boston University Medical Center
Fellowship:
Musculoskeletal Radiology - National Orthopedic Imaging Associates in San Francisco, CA
Meghan Blake M.D. is a board-certified radiologist and co-medical director of musculoskeletal radiology at RadNet Medical Imaging in San Frnacisco, CA. She received a Bachelor of Arts degree from Stanford University before pursuing a medical degree from the University Of Iowa College Of Medicine. Dr. Blake completed an internship at the West Suburban Hospital Medical Center in Oak Park, Illinois, followed by the completion of her residency at the Boston University Medical Center in Boston, Massachusetts. Later on, she completed her fellowship at National Orthopedic Imaging Associates in Novato, CA.
Dr. Blake has been a member of several medical societies, including the American Association for Women Radiologists (AAWR) and the Radiological Society of North America. She has contributed her expertise several peer-reviewed publications and published abstracts, and has participated in a number of scientific presentations in both Canada and the U.S. Dr. Blake has held many leadership positions as well, including Associate Editor of the American Association of Women Radiologists and the Chair of Member-in-Training Committee for the AAWR.
Dr. Blake has been a member of the RadNet team since 2008.