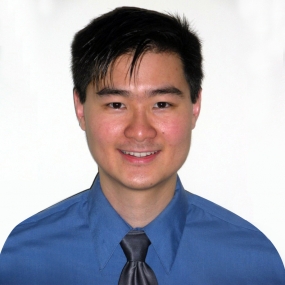 Medical School:
New York Medical College, Valhalla, NY
Internship:
Winthrop University Hospital, Mineola, NY
Residency:
Mount Auburn Hospital in Cambridge, MA
Massachusetts General Hospital, Boston, MA
Boston Children's Hospital, Boston, MA
Fellowship:
Beverly Radiology Medical Group, RadNet in Los Angeles, California
Dr. Kenneth Chong is a board-certified radiologist specializing in musculoskeletal radiology. He takes great pride in creating a patient focused environment for our patients and referring physicians. He is committed to providing the medical community with quality and professional radiological services.
Dr. Chong completed his undergraduate degree at Stanford University, receiving a Bachelor's of Science in Chemistry with department honors. He then went to medical school in Valhalla, New York, New York, where he earned his medical degree from New York Medical College and completed an internal medicine internship at Winthrop University Hospital, an affiliate of Stony Brook.
He completed his radiology residency at Mount Auburn Hospital, a Harvard affiliate, in Cambridge, Massachusetts in June 2010. He earned his MSK radiology fellowship under the direction of Dr. John Crues, at Beverly Radiology Medical Group in Los Angeles, California.
Dr. Chong is an active member of the American College of Radiology, American Roentgen Ray Society, Radiological Society of North America, Alumni Association of New York Medical College, and Stanford Alumni Association. He has received multiple honors and awards throughout his education and has several publications on file. In addition, Dr. Chong was selected by the Leading Physician's of the World represent radiology in their world-renowned publication in 2012.
When Dr. Chong isn't practicing radiology, he enjoys spending time with his family, Gracie Jiu-Jitsu, tennis, and cooking.